Authentic faith, meet excellent art.
Forefront 2017 is a two-part event. The morning conference is a set of talks, workshops and roundtables about how Christians can pursue excellence in every artistic medium. The afternoon/evening festival is a set of amazing performances from leading artists from all over the country — showcasing what it means to live out your faith at the forefront of the arts.
Learn from the best.
In the morning conference, learn from accomplished artists about how to take your work to the next level and live out your faith by pursuing excellence.
Featured Artists
Connect with creatives.
Forefront is the perfect place to meet like-minded creatives in your field. Make new friends and future collaborators. And stay in touch after the event with the all-new Forefront Artist Network.

Featured Speakers and Performing Artists
Coming from places such as Nashville and NYC, here are the speakers and artists who will be presenting and performing at Forefront 2017 in Rochester, NY.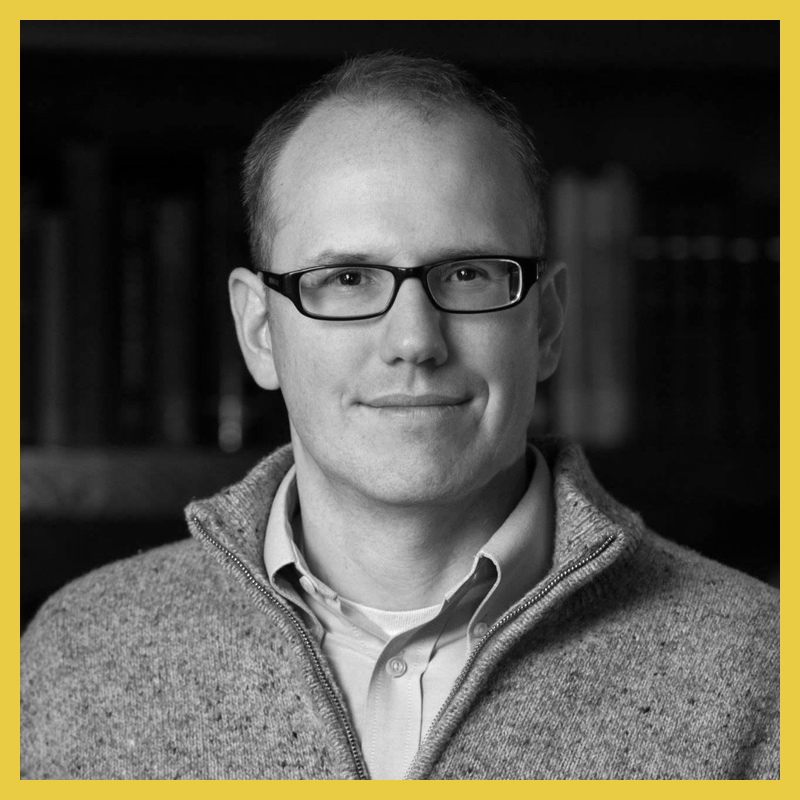 Dr. Benjamin Myers
Dr. Benjamin Myers is the Crouch-Mathis Professor of Literature at Oklahoma Baptist University and was the 2015-2016 State Poet Laureate of Oklahoma. He is the author of two books of poetry, Lapse Americana (New York Quarterly Books, 2013) and Elegy for Trains (Village Books Press, 2010). His poems have appeared in many prominent journals, including The Yale Review, Nimrod, 32 Poems, Poetry Northwest, The New York Quarterly, and Borderlands. He also frequently reviews works of contemporary poetry for World Literature Today, Books and Culture, and other journals.
At the Conference, Dr. Myers will give the opening keynote lecture and run a roundtable session.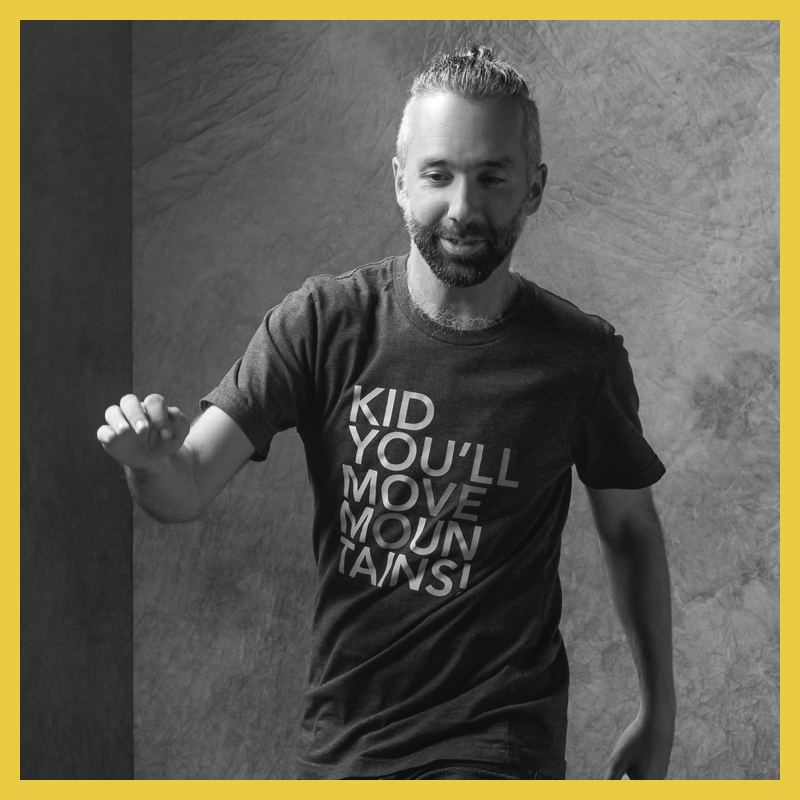 Andrew Nemr
Mentored by Gregory Hines, Andrew is considered one of the most diverse tap dance artists today. Whether collaborating with Grammy Award winning musicians, directing Cats Paying Dues, or co-founding the Tap Legacy™ Foundation, Inc. (along with Hines), Andrew has garnered a reputation for impeccable musicianship and sensitivity, and respect for the craft that he loves. A TED Fellow and the artist in residence for the Quarterly Arts Soiree (QAS) at Webster Hall, Andrew received an NEA Masterpieces: Dance Initiative Grant to reconstruct the works of classic tap dance soloists, garnering critical and popular acclaim upon their presentation in Echoes In Time.  Collectively, Andrew's choreography and solo work has been described as "a welcome return to the elegance of simplicity and the tap dancer as maker of aural magic" (exploredance.com) and "deeply touching" (Daily Gazette). Click here to learn more about Andrew.
At the Conference, Andrew will discuss artistic excellence in an on-stage interview and also run a roundtable session — then, during the Festival, he'll take the stage to perform, combining his tap dancing with Max ZT's hammered dulcimer.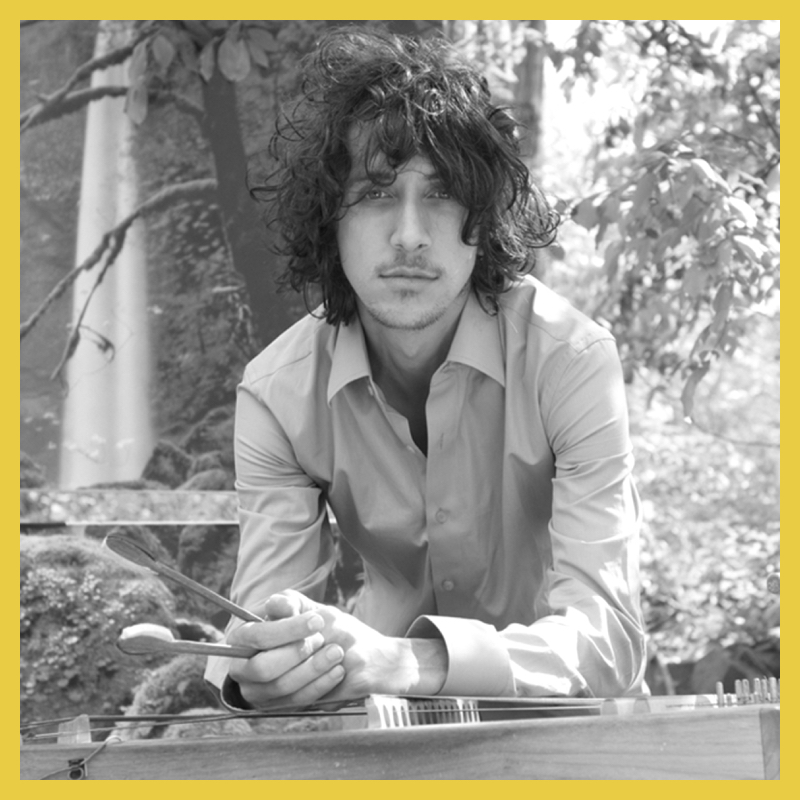 Max ZT
Lauded as the "Jimi Hendrix of Hammered Dulcimer" by NPR, and a "Force of nature" by NY Music Daily, Max ZT is an innovator of the instrument. He is based out of Brooklyn, New York, and in 2005, won the National Hammered Dulcimer Championship. He's recorded with a vast array of artists across musical genres, ranging from Victor Wooten, to The Goo Goo Dolls, to 2012 American Idol Phil Phillips, to Of Montreal. He has also shared the stage with some of the most influential musical leaders of the century including Pt. Ravi Shankar, Jon Bon Jovi, Karsh Kale, Bela Fleck, Victor Wooten, Tinariwen, Jimmy Cliff, and more. With his eighth record released, he is, as Timeout NY states "A sight to behold." Click here to learn more about Max.
During the Festival, Max will perform with the hammered dulcimer, combining his musical talent with Andrew Nemr's tap dancing for a truly unique duo show.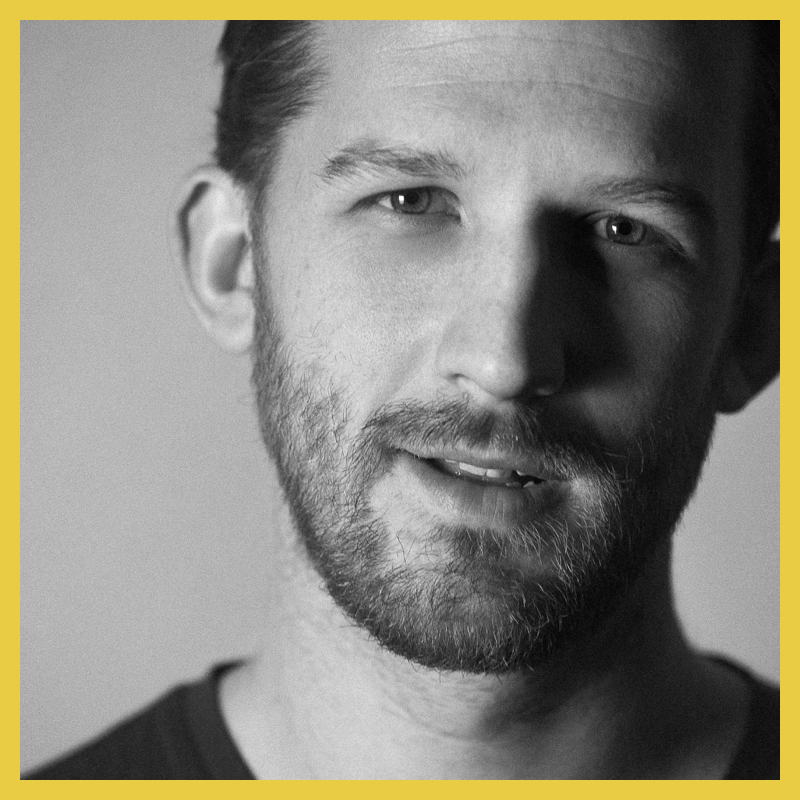 Isaac Deitz
Isaac Deitz is an award-winning writer/director who has had success and recognition in almost all forms of filmmaking — from #1 music videos on MTV and VH1 to nationally aired television documentaries, commercials, award-winning short films, web series and hundreds of promotional videos. He's worked with artists like Lecrae, Switchfoot, TobyMac and Family Force 5. He currently lives and works in Atlanta, GA. Click here to learn more about Isaac.
At the Conference, Isaac will teach a workshop on filmmaking and discuss artistic excellence in an on-stage interview. Then, during the Festival, he'll screen one of his latest short films.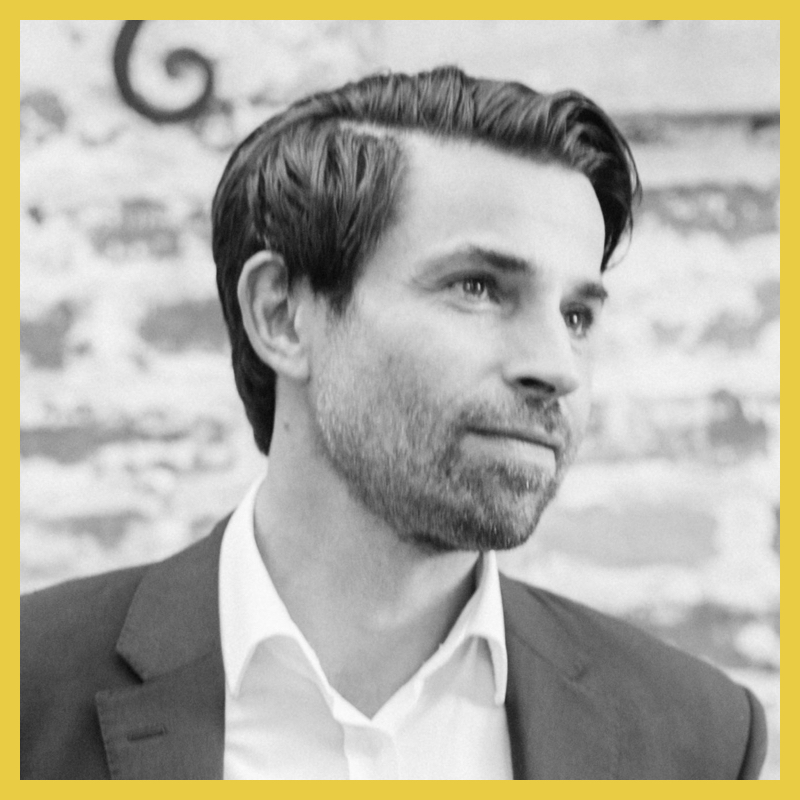 Barry Cooper
Barry Cooper is an author, teacher and presenter. Born in Epsom, Surrey, Barry holds an MA in English Language Literature from St Catherine's College, Oxford, and an MA in Christian Studies from Trinity Evangelical Divinity School in Chicago. He trained as an actor at the Webber Douglas Academy of Dramatic Art in London and ran a theatre company for seven years. He has performed in such places as Shakespeare's Globe and the National Theatre.
He helped create Christianity Explored, an evangelistic series that has been used in 100 countries and translated into 50 languages. He is also the writer and presenter for the Discipleship Explored and Life Explored film series and the presenter of the all-new feature-length documentary Luther. Today he continues his work as the Director of Product Development for Christianity Explored Ministries.
Barry has authored and co-authored a number of books including One Life, If You Could Ask God One Question and Can I Really Trust The Bible? He has also contributed writing to publications like Christianity Today and The Gospel Coalition. Click here to learn more about Barry.
At the Conference, Barry will be running a roundtable session and moderating an on-stage interview.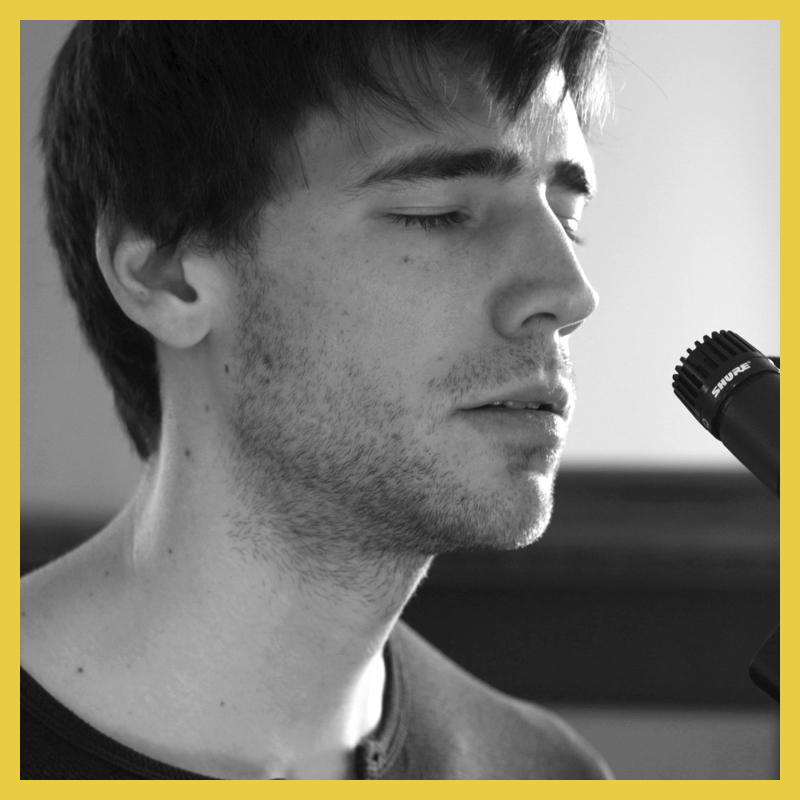 The Hnossa Project feat. Didrik Soderstrom
The Hnossa Project looks at the myths of the past and uses them as a springboard to dream the future and explore the present. They seek to make myths feel as mysterious and powerful as they once were. Didrik is a storyteller based in Brooklyn and the founder of The Hnossa Project. He is a graduate of The Experimental Theatre Wing at NYU where he sought to combine his music, his acting, and his longing for sparseness in technological cacophony. He found this marriage in storytelling. Didrik uses a loop station to layer vocals and organic sound to create atmospheres and song, bringing mythical stories to life. Click here to learn more about The Hnossa Project.
During the Festival, Didrik will perform a revitalized version of one of his most popular and acclaimed performances, "Erik and The Wolf."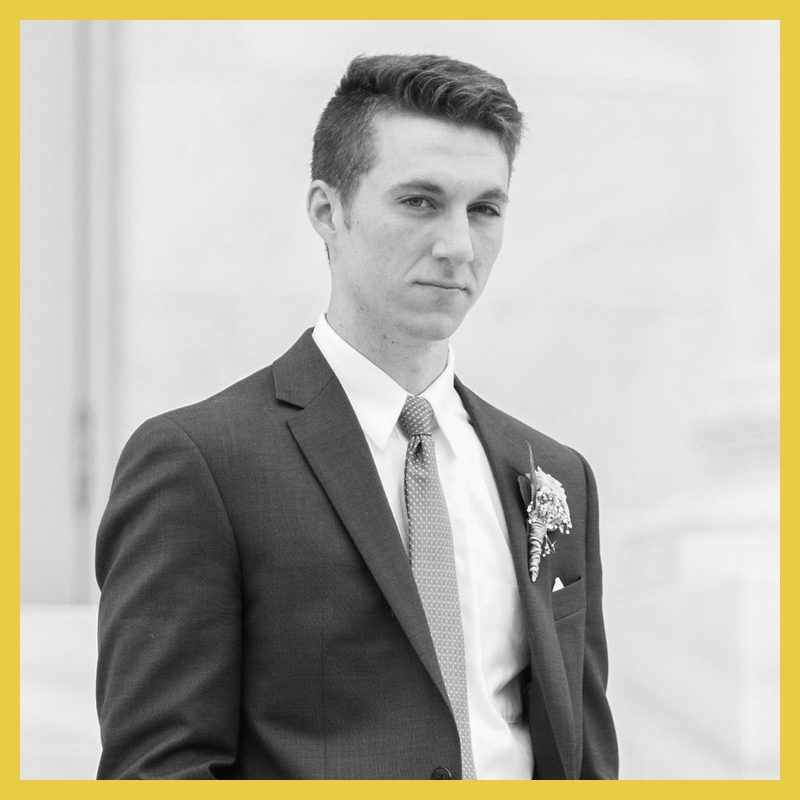 Aaron Locklear
Aaron is a percussionist and composer, currently pursuing his Master's degree at the Eastman School of Music where he studies with Michael Burritt, Chip Ross, and Jim Ross. Originally from Prattville, AL, he nows lives with his wife, Brenna, in Rochester. He performs orchestrally with groups such as the Syracuse Symphoria, Skaneateles Festival Orchestra, and Bemus Bay Pops, has been a featured soloist at the Great Plains International Marimba Competition in Oklahama City, OK, performed with the All-Star Percussion Ensemble at the Percussive Arts Society International Convention in San Antonio, TX, and spent three summers touring around the country with the Spirit of Atlanta Drum and Bugle Corps. He also serves alongside his wife as worship pastors at Epic Church in Rochester. Before Eastman, Aaron received his Bachelor's degree from Auburn University in Auburn, AL, where he studied with Doug Rosener.
During the Festival, Aaron will be performing an innovative percussion set alongside other members of the Eastman Percussion Ensemble — featuring original compositions as well as works by Michael Burritt.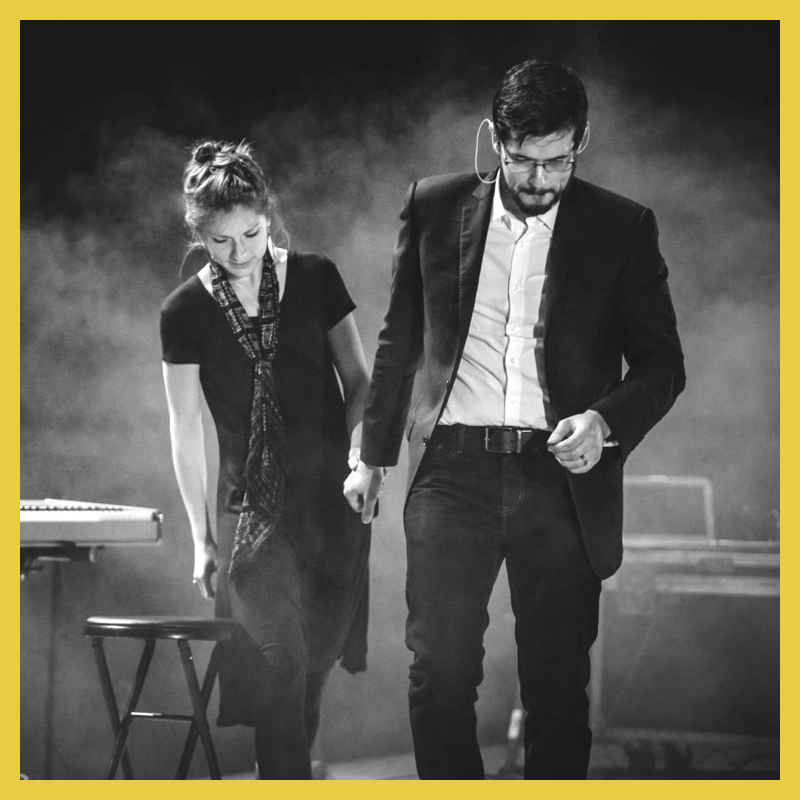 The Gray Havens
The Gray Havens centers around husband/wife Dave and Licia Radford. Since their beginning in 2013, their projects have been hailed as "an imaginative treatment of faith…[having] a visionary quality that's both playful and enraptured." They have a knack for creating a listening experience similar to paging through your favorite book, with richly textured compositions and multi-layered lyrics. Releasing their debut EP on Noisetrade in 2013, and their first full-length album, Fire and Stone, in 2015, the duo gained a steady following of listeners nationwide. Their newest release, Ghost of a King, debuted at #3 on the iTunes singer-songwriter charts, rewarding listeners with immersive soundscapes and lyrical imagination. Click here to learn more about The Gray Havens.
The Gray Havens will be running a workshop on songwriting/music production during the morning conference — and performing a beautiful folk duo show to close out the festival.
Featured Visual Artists
These are the talented visual artists who will be displaying their creations in the beautiful gallery space at Forefront 2017 in Rochester, NY.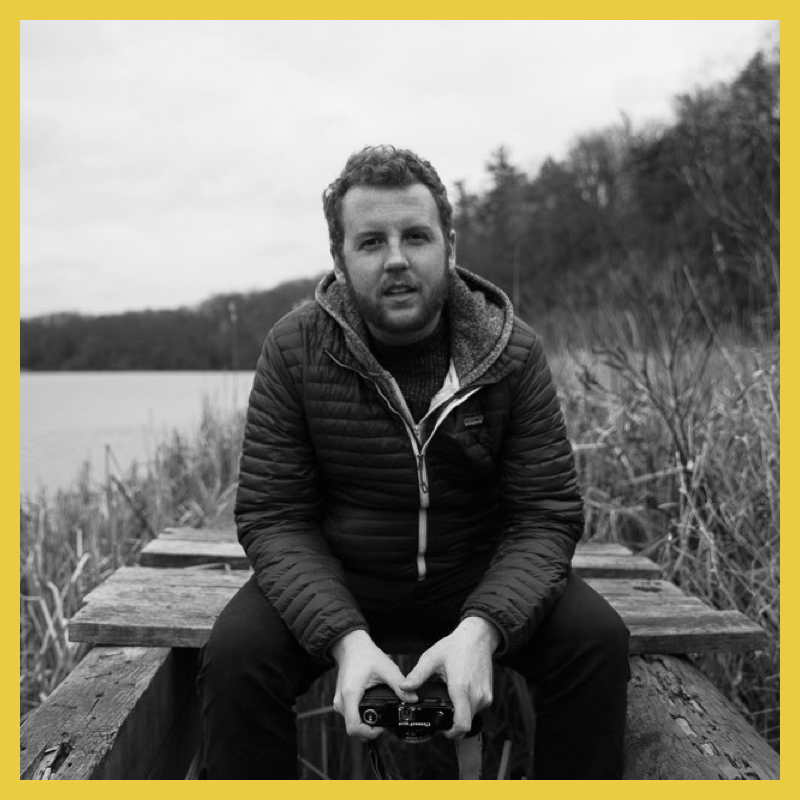 Steve Carter
Steve Carter is passionate about building and understanding communities. Professionally he works in marketing and brand development, and occasionally takes photos. In high school he got a 98 on his U.S. History Regents (he's really proud of that) and currently he has a thing for side projects. If you see him in a coffee shop, he's probably either working on Explore Rochester, Boomtown Table, This Is Not a Park, Upstate Social Sessions…or something that doesn't yet exist.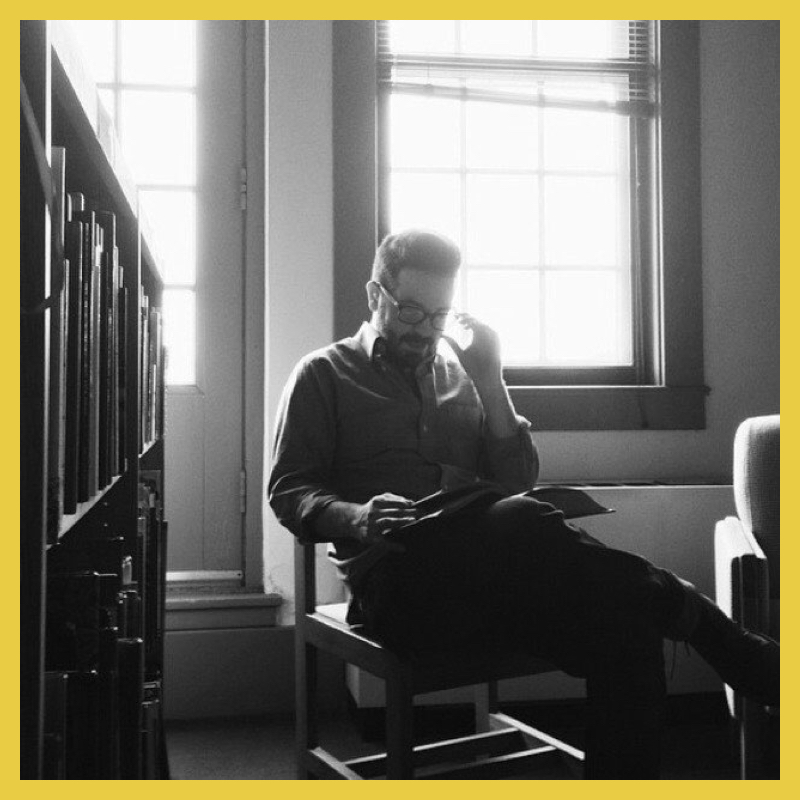 Jason Barber
As a born and raised Rochesterian, Jason is no stranger to the ins-and-outs of the city that that he loves. This familiarity with the arts and cultural development of the city is key to his passion for seeing and uncovering great artists. He is part of the Wall\Therapy Mural festival core team. Jason also sits on three committees for the Memorial Art Gallery that help to promote the development of events and membership for Millennials. He is also the Gallery Coordinator for the Rochester Brainery. Jason holds a master's degree in education from Roberts Wesleyan College and a bachelor's degree in art history from SUNY Purchase.
Jason will be displaying art in the gallery and also running a workshop during the Conference.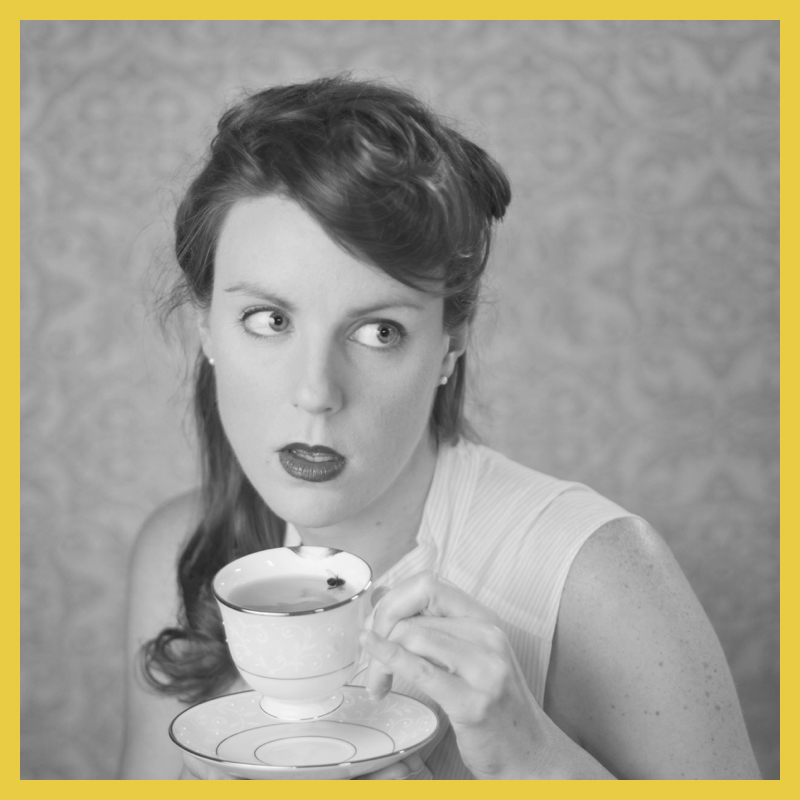 Meghan Clemm
Meghan Clemm is a fine art photographer from Rochester, New York, currently living in Grove City, Pennsylvania. After studying photography in Columbus, Ohio, Meghan moved to northwest Pennsylvania, where she developed her artistic voice and photographic vision through a project where she produced one image every day for a year.
The work Meghan now creates generally takes more than a day to complete, as each piece is meticulously planned and executed. Elements from costuming to lighting, location, and editing all work together to make the creation of each image an adventure. The final product is an expression of deeply held emotion. Each image depicts a new, mysterious world where anything can happen and the sky isn't always blue. The use of ambiguous locations and obscured faces allows the viewers to identify with the ideas of the work and even imagine themselves within the scene.
Meghan has achieved regional recognition in northwest Pennsylvania for her fine art photography, participating in solo and group shows in Pittsburgh, New Castle, Grove City, Slippery Rock, and Butler. In the fall of 2015 Meghan was juried in to the Pittsburgh Society of Artists Guild, where she remains a member today.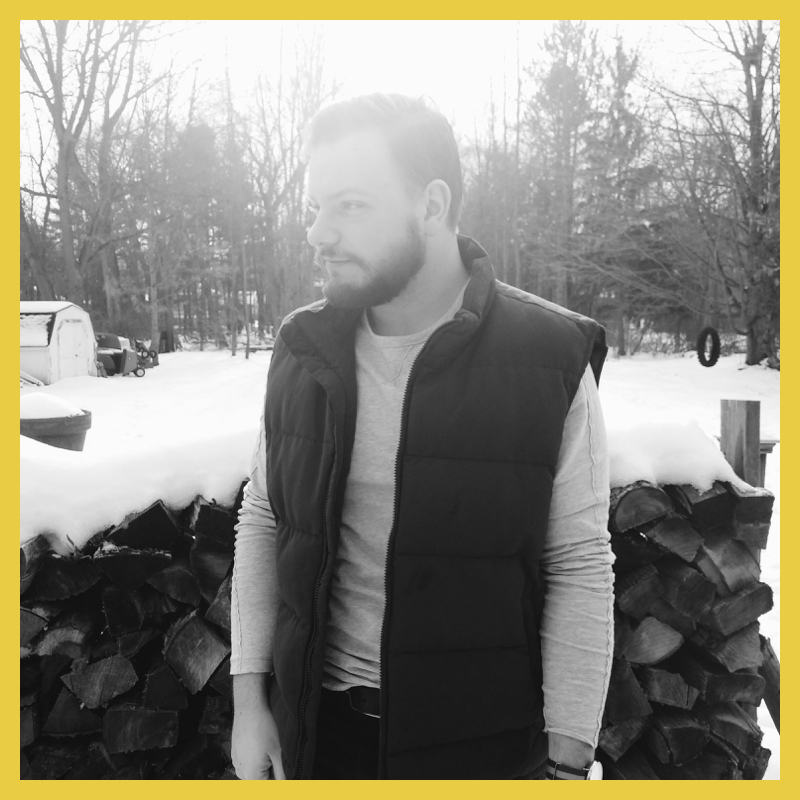 Richard Christman
Richard Christman is a co-leader of Forefront, photographer, and writer who was recently featured in Rochester's Art House Press magazine. His style, both visual and in word, revolves around the aesthetics and themes of the gentrification and revitalization of the American rust belt, often featuring scenes of Rochester, Buffalo, and Pittsburgh. Forefront Festival 2017 will be his third gallery featuring original pieces printed on steel.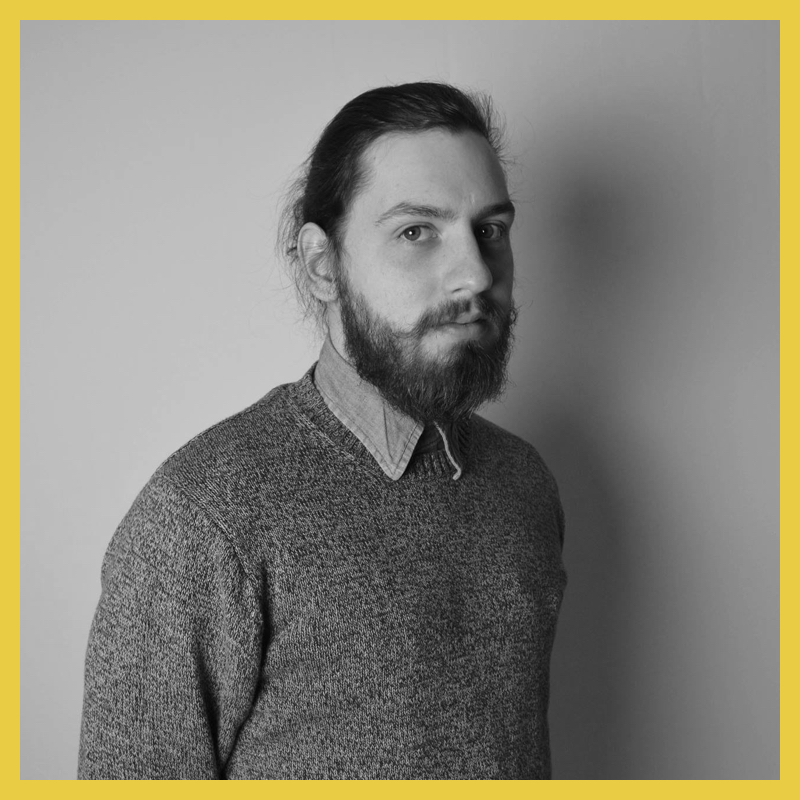 Nicolas Giorgi
Nicolas Giorgi is a senior Communications major at Grove City College with a concentration in design, instrumental in the creation of a visual arts program there. Stylistically, he attempts to utilize simplicity to make accurate pieces that need no explanation, inspired by classical Bauhaus design. His goal is to create distinct pieces of art using the traditional hand-made characteristics of screen printing. Forefront Festival 2017 will be Nic's first exhibition of his work to feature screen prints.
Schedule
Here's when each act is happening on April 29. Times are approximate.
Conference
8:00 AM: Doors open for Conference
8:30 AM: Opening Remarks
9:00 AM: Keynote (Dr. Benjamin Myers)
10:15 AM: Breakout sessions including workshops and roundtables
11:30 AM: On-stage interview (Barry Cooper, Andrew Nemr, Isaac Deitz)
12:30 PM: Conference ends / break for lunch
Festival
1:30 PM: Doors open for Festival
2:00 PM: Festival begins
2:15 PM: Dance performance (Andrew Nemr + Max ZT)
3:15 PM: Short film screening (Isaac Deitz)
4:15 PM: Percussion performance (Aaron Locklear and friends)
5:00 PM: Sound layering performance (Didrik Soderstrom / The Hnossa Project)
6:00 PM: Dinner (food trucks!)
7:30 PM: Concert (The Gray Havens)
8:30 PM: Festival ends
The Details
Here's where it's all happening.
Day
Saturday, April 29, 2017
Time
Conference portion: 8:30 AM-12:30 PM
Festival portion: 2:00-8:30 PM
Full event: 8:30 AM-8:30 PM
Location
Grace Road Church
50 Liberty Pole Way
Rochester, NY 14604
Parking
Parking is available for FREE on the street. Parking is also available for just $3 in St. Joseph Parking Garage, which is located at 72 N Clinton Ave, Rochester, NY 14604 — just a short walk from the event venue. The garage will be open from 7 AM-10 PM.
Get Tickets
The prices below are ONLINE ONLY. Tickets will be available at the door for a higher price.
Conference Only
$10
Morning (8:30 AM - 12:30 PM)
Main stage keynote and panel
Workshops and roundtables
Access to visual art gallery
No access to festival performances
Order on iTickets
Conference + Festival
Best Experience
$25
Full Day (8:30 AM - 8:30 PM)
All Conference sessions: keynote, panel, workshops, roundtables
All Festival performances: dance, film, sound layering, music
Access to visual art gallery
Order on iTickets
Festival Only
$15
Afternoon/Evening (2:00 PM - 8:30 PM)
Amazing performances: dance, film, sound layering, music
Access to visual art gallery
No access to conference sessions
Order on iTickets
Not ready to buy tickets yet? RSVP on Facebook to stay updated about the event!
Go to Facebook event